Ok. Your mission, should you choose to accept it, is to choose between two pictures. After choosing a picture, you must write a 1000 word story about the picture. Good luck, and have fun!
-Deanna Burmatoff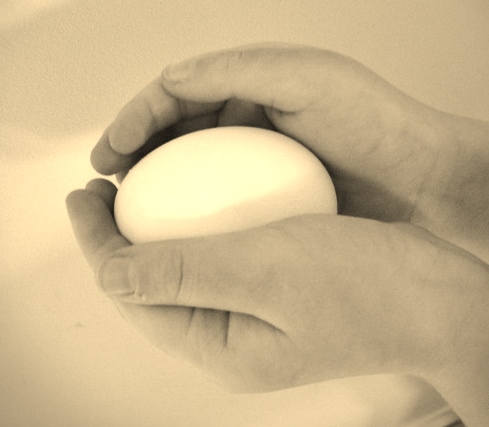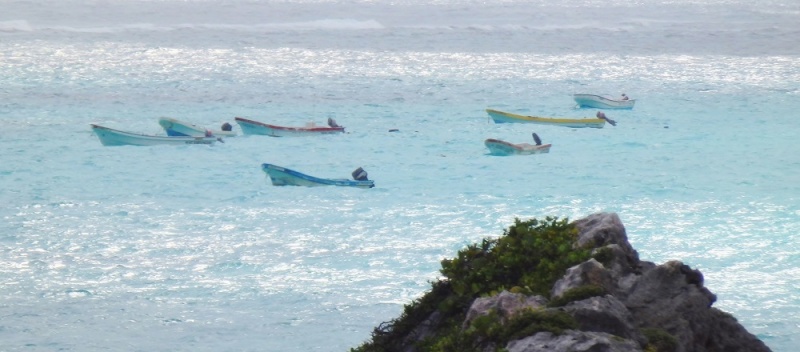 When I saw the egg picture I was immediately inspired to write this. XD Enjoy.

"Oh great. Here he comes again," I thought.
From inside my shell, I heard the one they called 'Tim Tim' come into the barn again. He comes in every day to check on all the animals and gather all the eggs. The reason I don't like him: he doesn't stop talking about this 'Minecraft' game of his. Whether he's with someone or alone, he talks nonstop about it.
"...And the best baby animals to get are cows and chickens!" he shouted with excitement.
"What's a cow? What's a chicken?" I thought. "Oh well, as long as he leaves me alone I'm fine."
Then, I heard a loud thumping coming towards me.
"And the best way to get baby chickens is to hatch them. And if it works in Minecraft, why wouldn't it work in real life?" the one called Tim Tim pondered.
"Oh no," I thought. "No, no no no! Tim Tim! Don't do it!"
I felt myself being picked up.
"Here goes nothing," Tim Tim said. And with that, I felt myself being hurled downwards.
Then, after a hard thud, my all-too-short life flashed before my undeveloped eyes. My first thought, the first time I heard Tim Tim, all those spiels about Minecraft, and then suddenly, everything went dark. I felt weaker and weaker, and then... nothing.
Tim Tim's face grew sad.
"Well that sucks. I really wanted a baby chicken. Guess I'll have to try again."

JustJosh




Posts

: 10


Join date

: 2014-08-23


Age

: 19



HAHAHA sry i just had to comment josh that i laughed out loud on that one
Suspension

I wonder if they can see that we're drowning. Seven crewless boats floating out in the middle of the ocean isn't a sight you see every day, after all. Someone is going to get suspicious sooner or later when they notice the boats, all in perfect formation, not one of them falling to the icy depths of the deep blue water. I wonder if they'll discover the catch.

The boats aren't just randomly floating a thousand feet above me; they're polarized, stuck in certain points over the Atlantic. They were placed there for a specific reason. I, of course, had been trying to uncover that reason when I got thrown under.

Now I'm frozen, my hair sticking out in a thousand different directions like a snowflake. I don't know how I'm still alive down here. Maybe it has to do with the people who threw me overboard. Maybe they need me breathing for some reason or another. Oddly enough, I'm not terrified. I would so be terrified if these were normal circumstances. Put a gun up against my head and I scream. Lock me in a room with a spider and I just might faint. But it seems that when I'm stuck hundreds of feet below the surface of the Atlantic Ocean, I don't get traumatized in the slightest.

As for the other members of my "expedition" (if you could even call it that), I can't see them. The water is too thick, too black, and besides; I can't move. It's like I'm suspended in this water, not really alive but not quite dead either. I can only hope that the others are in the same strange, peaceful state that I currently find myself in. After all, what else can I do?

Oh well, might as well attempt telepathy with the fish.

Wlonnie




Posts

: 49


Join date

: 2014-08-15


Location

: The depths of my mind



@Jesse XD Thanks. Tim Tim came out a little darker than I meant him to be.

JustJosh




Posts

: 10


Join date

: 2014-08-23


Age

: 19



In the beginning God created the water and the land. He made the water equal to the land, with the sea reaching low and the land rising high. Then god created the beach, which connected the land to the sea. After many animals and fish arrived in God's creation things started to grow wild, God wanted something to tame the land. So he started crafting The People, they were his greatest creation, made with two legs, two arms, very nifty hands and the most intelligent mind of all. God made nine of The People and placed them on the beach. He showed them how to make fire, how to grow food, how to hunt, how to build and most importantly, how to keep the land from growing wild. After their education God went for a swim.
The next morning God came back from his swim and visited the people, they had progressed extensively in their task of taming the land. Content, God proceeded with his day. God continued his visits with The People for a time, but one day he did not appear to The People. The People were very afraid when their God did not visit them, but they proceeded with their normal activity believing he would visit tomorrow. When God did not visit for a second time, The People began to worry, could God die?
On the third day The People started to look for God, but he was nowhere to be found. By the next day The People had become angry, they started to blame each other for the disappearance of God. On the fifth day of Gods absence, The Peoples bickering had grown so much that they formed two tribes, each hating the other. In the evening of the sixth day, The People committed a dreadful sin; they attacked each other, using hunting weapons. One man was killed during the battle, his blood cried out to God. Then came the seventh day, God returned to inquire why human blood had been shed and to his dismay found The People at war. God was furious; he cursed The People, saying they were unfit to live in his creation. The People quickly dropped their bickering and trembled in Gods presence. Still enraged God trapped The People inside an egg, which he kept away from the land and the sea.
For many years God watched as the land grew wild again. Once all signs of The Peoples existence had been erased from the land and the sea, God began to miss the people. Eventually he decided to forgive The People, so taking the egg, he gently placed it on the beach and then he allowed the egg to be opened. God retreated into the shadows and watched, as The People emerged from their egg. He knew they would still fight with each other, but he forgave them.


Adley☮




Posts

: 39


Join date

: 2014-08-13



(I chose the egg)
This is The Egg of Life.

It created all life for chickens, and is held high in the hidden underground nest.
This nest is a base of operations, where they daily monitor the populations of chickens on the earth, constantly trying to evacuate their allies in the prison camps, cleverly renamed 'factories', or 'chicken farms.'
Their children are taught at an early age the terror of these prisons, where their species are captured, born and raised in these to never see the light of day.
They are force fed food, and when they are obese beyond imaginable, they are sent to be 'harvested.'
This is yet another code word the enemy uses, it means to be killed, and send to the enemy as food.
The egg of life has protected these hidden chickens from the camps, radiating a beam of golden light that burns any human that come too close for comfort.
Anyways, more about the egg. It's nestled in the center of the underground nest, and all the greatest chicken leaders have hatched from it, at different times in life when they were needed.
More will come, as the day draws near where chickens retaliate, taking back what was theirs.
The egg of life sustains all chickens, letting them know that one day; this cruel war will be over.
Their lives will get better, but for now, all they need is hope.


ScrambledMemories




Posts

: 12


Join date

: 2014-08-15


Age

: 18


Location

: Someplace alone and quiet



I wonder, do they realise how sad they look, seven boats just swaying with water no movement no emotion. (Even though they are boats so they really don't have any emotion) They look so sad, so lost just sitting on the water. Is that what they wanted? (Why don't you ask? Oh wait their boats that's why) To be left all alone along the water with what company? Is that what were expected of to be one day left alone like these seven boats?

Seven lonely boats, seven sad boats. But at first glance you don't notice it do you? It's not until you look at them for more than two minutes that you realise they look upset but what can you do? They are boats after all, they can't put on a smile and say everything is okay they can't even smile nor can they speak. (Oh finally she understands that they are BOATS)  So how is one supposed to even know why they look so sad or maybe they're not.  (And she's back. Dammit girl they are boats how do you expect to know?)

I wonder, do they realise how easy it is too be so lost, how easy it is to float away from the space they're in, they could float away and leave be their own individual,  I mean these seven boats for all we know could be happy if they weren't having to stay right there. (Again, they are boats? They have no emotion.)

Seven boats they float there, alone and sad (Ummm they are boats they have no emotion) Soon to find freedom, soon to be happy, soon to go on an adventure! (*shakes head* how old are you three? Jeeze they have no emotion, they are boats to help transport people)

Natarsha




Posts

: 28


Join date

: 2014-08-15


Age

: 19


Location

: Auckland, New Zealand



---
Permissions in this forum:
You
cannot
reply to topics in this forum